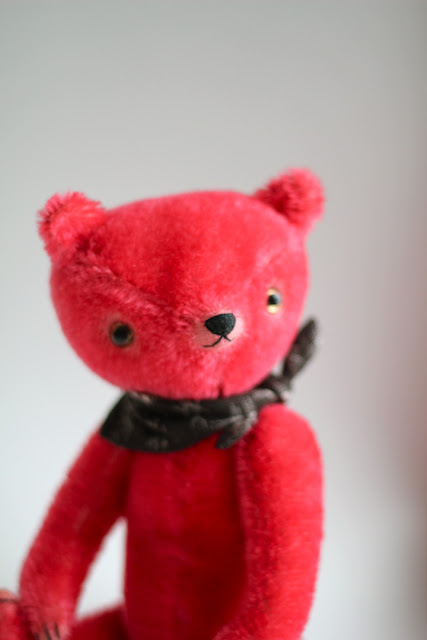 Later today I'll be putting a listing in my
Etsy shop
for custom Valentine's Day bears. I've never done this before but I thought it sounded like a fun project even though I'll only be able to manage a hand-full of these little guys.
Each bear will be either pink or red hand dyed mohair, with vintage shoe button eyes or glass eyes. For each color bear there are three fabric choices for a little neckerchief. Each bear will come with a little wool heart on which I'll embroider the name of your choice (or a simple message of love, be mine, xox..you decide!)
The little heart is similar to the
valentine
I made my oldest son when he was just a baby.